Supported by:
We are members of:

Blairgowrie and District Next Steps
Minibus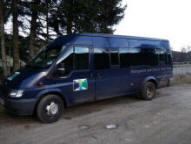 Our minibus, a Ford Transit with capacity for 16 passengers is available to group members for non-commercial purposes.
In order to comply with our insurance it is necessary that all users belong to Blairgowrie and District Next Steps. Users must bear responsibility for the insurance excess of £300 and also cover any other uninsured losses including loss of NCB in the event of an accident, or damage due to negligence or misuse. All drivers must hold at least a D1(nfhr or 101) driving licence and a current MiDAS certificate, with no penalty points on their licence. BaDNS has a pool of qualified drivers who may be available to drive the vehicle for you subject to reimbursement of their reasonable expenses.
Care must be taken to ensure that overloading of the vehicle does not occur. If necessary a trailer must be used for excess luggage, in which case the driver must hold a DE or D1E licence category. Blairgowrie and District Next Steps are not responsible for recovery or repatriation of the vehicle or passengers, though will do what it can to assist in the event of an incident.
The vehicle is not available between 0800 to 1800 on Tuesdays and Thursdays, or 0800 to 1400 on Wednesdays, as it is used for our regular programme.
Minibus Driver Awareness Scheme (MiDAS)
If prospective drivers do not hold a MiDAS certificate then we can provide training and assessment for both new drivers and those undertaking refresher courses. These can be arranged on demand subject to diary availability. The charge for this is from £75 per person, with a minimum student number of 2 per course. Use of the minibus, drivers handbook and certificate (subject to satisfactory assessment) are included. If you wish to be trained and/or assessed for an accessible bus then you will need to have access to your own suitable vehicle. Training is firstly undertaken in a classroom group environment concluding with a short paper test, covering various aspects of theory as applicable to the carriage of passengers and good driving practise. This is followed by a driving assessment which takes place on the road typically of around 60 to 70 minutes duration, and undertaken on a one to one basis. A MiDAS certificate is valid for 4 years by which time it needs to be refreshed. If you only hold a class B licence and can arrange a small minibus (with a MAM or DGW of not more than 3500kg) or an MPV for the driving assessment then you can take part as well. We can also provide Accessible minibus training, but as our bus is not equipped as such you will need to have a suitable vehicle (and driver insurance) available as well. A standard B licence only allows for the carriage of 8 passengers, but operating under a sect 19 permit for non-commercial or non hire and reward allows the carriage of up to 16 passengers, no trailer, but subject to a few other conditions.
The Minibus Driver Awareness Scheme (MiDAS) is administered by the Community Transport Association.
PSV-372 Section 19 Permit Application Form
Keathbank bridge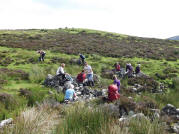 Ancient dwellings, Glen Shee.
Bachnagairn, Glen Moulzie.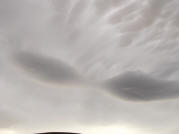 I'm watching you! Clouds above Hill of Wirren, Angus.

The Dacies, Canness Glen.